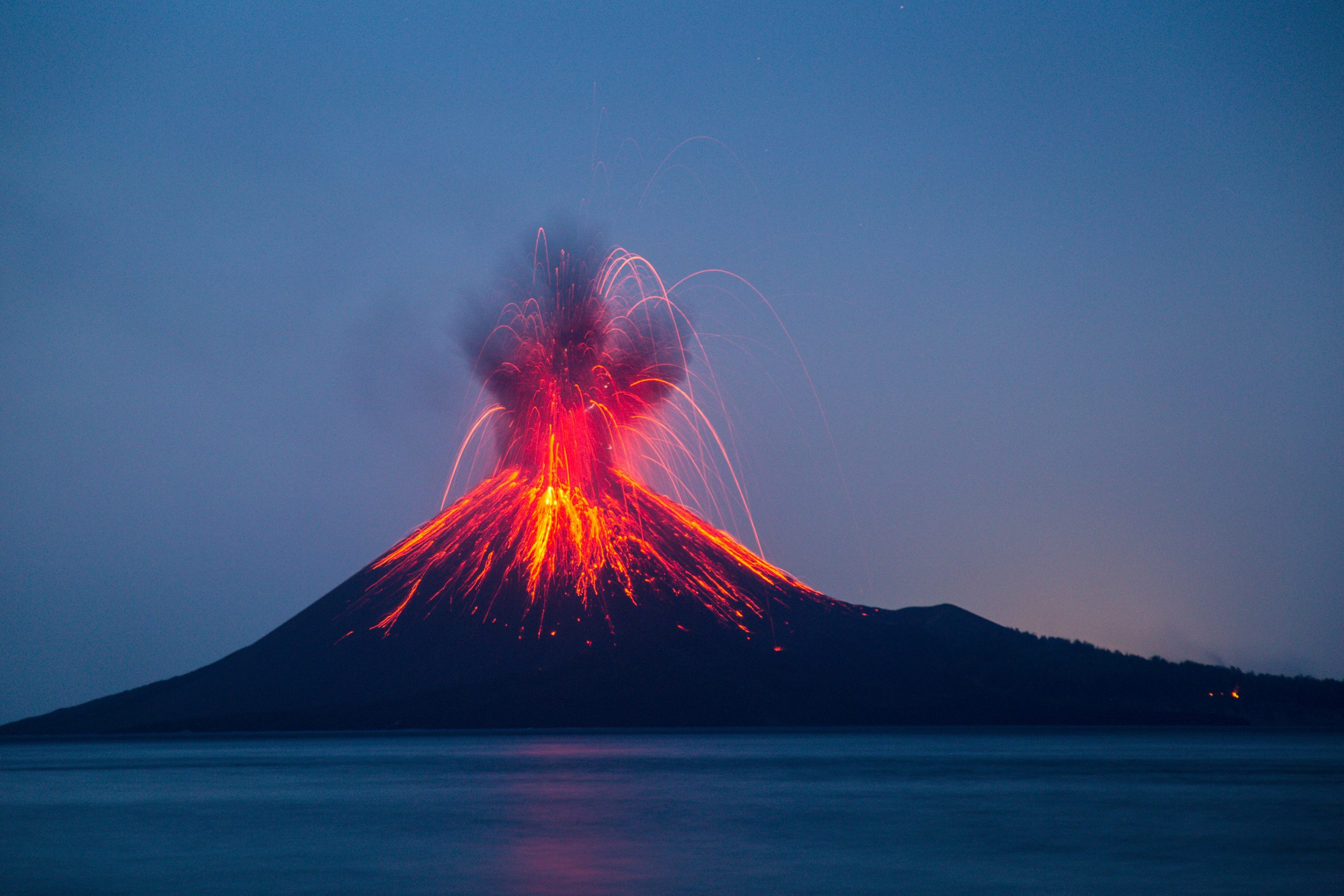 El Salvador continues to diligently tinker with a Bitcoin-powered future. Mining from volcanic energy could soon be a reality.
Bitcoin is the direct conversion of energy into a monetary medium. Be it hydropower, nuclear power, coal power, or wind power, Bitcoin miners are looking all over the world for cheap electricity. After all, the mining market is so competitive that electricity costs above 0.2 US dollars per kilowatt hour (KWh) are already becoming prohibitive. In Germany, profitable mining can therefore be forgotten from the outset. With electricity prices averaging 0.31 euros per KWh of electricity, they are simply too high.
Now the Bitcoin network could be powered by another energy source that no one had thought of yet. We are talking about geothermal energy. Ever since El Salvador's President Bukele announced his intention to mine BTC in the small Central American state using volcanic energy, the community has been beside itself. On the morning of 9 June, Bukele wrote on Twitter that he had instructed the chairman of the electricity company to draw up a plan to this end.
No sooner said than done. Just two days later, Bukele tweeted a drone video of the future power plant site. Soon, it will be home to Bitcoin mines powered by "100 percent clean, low-cost electricity."
A good day for El Salvador
The move is remarkable from several points of view. On the one hand, the sheer pace at which the country's government is putting its plans for a crypto-friendly El Salvador into action is impressive. Remember, it was only on Wednesday that news reached us that the country's parliament had passed the Bitcoin law. Since then, Bitcoin has become legal tender in El Salvador and is legally equal to the US dollar.
Furthermore, El Salvador's efforts are evidence that the trend is moving more and more towards renewable mining. Instead of dirty coal power, the country is using a natural and clean form of energy: geothermal energy. The thermal energy from the volcanoes is there anyway – so why not use it to drive the country's financial inclusion?
This brings us to another benefit of the government's Bitcoin exchange rate. Because instead of US dollar-denominated currency (El Salvador doesn't have its own fiat currency), the country can now focus on "producing" its own currency units. If the mined BTC remains in the country, it can be used to build a digital infrastructure. This is also urgently needed. After all, the use of Bitcoin as a means of payment is only viable if the country's citizens have stable internet access – even in rural areas.
Bitcoin mining is becoming greener
Especially for the expansion of renewable energyBitcoin mining could turn out to be a real boon in the future. As can be seen during the rainy season in Sichuan, China, for example, BTC mines can act as a flexible buyer for an oversupply of electricity. So, should the volcano ever sputter at full blast, El Salvador could fire up its rigs and mine digital gold with little effort. However, if demand for electricity increases in other sectors, the mines could be shut down for a short time without major losses and other industries could take precedence. In this way, miners serve as a kind of compensation for voltage peaks and troughs.
A look at China also shows that mining is becoming increasingly green. In several Chinese provinces, mining for digital stores of value is now prohibited if fossil fuels are used.
Most recently, there have been a number of expressions of interest in the bitcoin price of El Salvador from Latin America. We have compiled the events in our news ticker .
This article previously appeared on BTC-ECHO on June 12th. It has now been reviewed and updated.