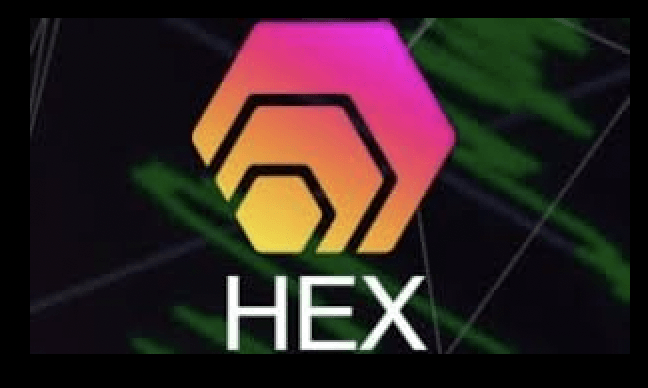 In this market that is turning red, it is not easy to find a very good move. However, this crypto is managing to maintain its bullish trend. At the time of writing this article, HEX crypto is up 25% on a daily basis. As for its annual growth, it is even more spectacular. According to Coingecko's data, its one-year growth is around 2888.2%.
HEX is a pretty interesting crypto because it was not affected by the Crypto Crash. The price curve of HEX has kept the look of this broken line with an upward trend. This is an important fact to point out when you consider that the market decline has pushed the majority of cryptos into bearish inertia. Hex also divides investors because it would be difficult to estimate the market value of the crypto.
Introducing the project behind HEX Crypto?
HEX is a decentralized finance project that originated on the Ethereum blockchain. It is indeed an ERC-20 which claims to be the first blockchain to have a certificate of deposit. HEX plays the " store value " role where investors can deposit their cryptos and receive interest as collateral for their deposits. The platform reports that the average annual return paid to depositors is 40%.
For HEX founder Richard Heart, Crypto can replace banks. He stated:
if you want to replace banks, you have to replace all their products, and what is their second most popular product? The time deposit.
When asked about the comparative advantage of his project, Richard Heart dropped:
HEX was delayed for almost a year to implement security, that's why it has 3 audits; 2 security audits, 1 economic audit. HEX has no admin key. No switch. No pause button. It's completely autonomous.

If HEX.com goes offline, if I die, the system continues to function properly. It's unstoppable: the code is on the blockchain. You make it work. You mint your own rewards. And that's it.
The HEX Crypto Capitalization Scandal
Hex is the 3rd largest market cap according to Nomics.com
The founder of HEX Crypto is a personality labeled a scammer by many in the crytosphere world. HEX's capitalization scandal comes from the fact that the crypto is listed 201st on CoinmarketCap with a market value of $19 billion. Yet, on aggregator nomics.com, the crypto ranks third in the market with a market value of 62 billion, triple that available on Coinmarketcap.
CMC had stated that HEX Crypto was not eligible for normal classification. For Richard Heart, there is no way that Hex Crypto will pay the fees ofe classification requested by CoinmarketCap.
Hex crypto's price has increased 22 times since its ICO
Evolution of Hex Crypto's price. Source: CoinmarketCap
Launched on December 13, 2019 at a price of $0.0051, it would have been in November 2020 that the crypto had recorded its first growth jump. In fact, the crypto's price rose to $0.01 during that month, a 96% growth from its ICO. However, it was during 2021 that HEX crypto initiated the real rally. For the year, its value has already increased 10-fold.
While it is true that Hex Crypto got rid of the crypto crash. It still experienced a slight correction period. In fact, the value of the crypto went from $0.06 to $0.04 from May 16 to May 19. But, The crypto that claims to be the first certified depository has been able to find the arguments to extend the uptrend. From May 19 to July 13, HEX gained $0.07 in trading and tested an ATH of $0.11.
Should we buy HEX chips?
That's not an easy question to answer though the crypto has never been down on the year. And as for the return on deposits, we can't really comment on that as we haven't made any deposits on the platform.
We've seen posts from HEX supporters really praising it as the real revolution in the crytosphere. Comments calling it a scam are just as numerous on the web. Moreover, the positioning of Coingecko and CoinmarketCap in relation to the crypto leaves us in doubt. So, those who really plan to invest in HEX really need to do a lot of research on the project and actually check if it actually gives returns on deposits.